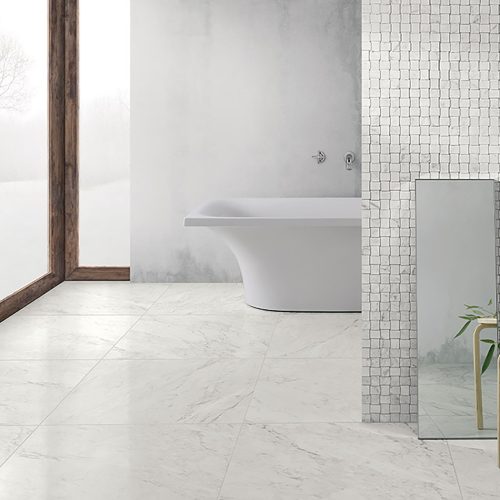 Carrara marbles are a favourite material in many indoor applictions. Calacatta is a selected quality, which is more homogeneous in colour and appearance. Using the latest Italian high technology methods we create perfect Calacatta porcelain tiles, which has all the natural variations you desire, high quality
processing shows in the surface with a lustrous tone, stable over long periods. Using colouring throughout the entire thickness of the tiles, you also will not
notice small blemishes might those incur at a later stage.
60x60x1 cm. / 60x120x1 cm. Other sizes available on request