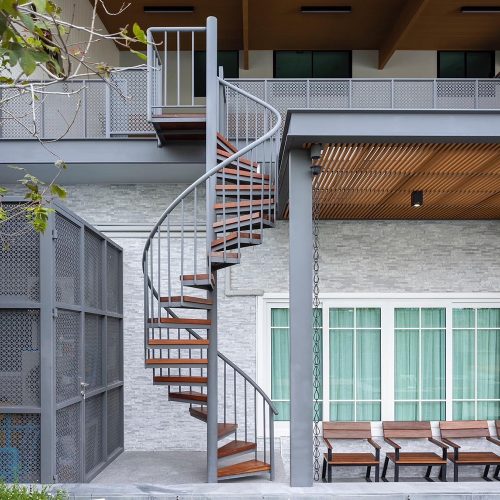 Variety stones, which can be split by hand to create a natural
surface. These pieces are grouped together into stacked panels, which are perfect for cladding in and outdoor walls. The stone requires no special treatment, it's natural surface is perfect in
all conditions. Only when installed in shady areas under trees with a high ambient humidity, it's recommended to use a sealer.
Installation is very important, often the normal cement used to fix it to the wall gets exposed to rainfall, so water percolates down at the backside of the stone panels, and at the joints it may start leaking and the lime carried by the fluid precipitates on the stone, laving ugly white stains. This can be avoided by using high quality waterproof cement glue, which blocks water getting in at the backside of the staked wall panels.
15×60 cm. Other sizes available on request