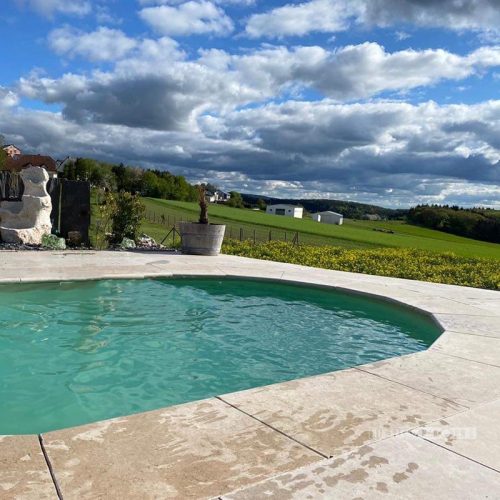 It's a compacted limestone, which is very suitable for terraces, pool decks, and can also be used inside the swimming pool. In full sun application it doesn't need any sealer. Honed finish is not very slippery. Ceara Limestone is formed in a Sabkha environment. The pellets (grains/balls) of lime, (broken) fossils and foraminifers are cemented by translucent lime cement (called sparite) typical for a warm shallow tidal environment of deposition. This type of sedimentation and cementation
resulted in a densely packed stone without much porosity and
permeability, resulting in low water absorption.
30x60x1.5 cm. / 60x60x1.5 / 60x120x2 cm.
​Other sizes available on request
Swimming Pool
Pool Coping & Pook Deck
Flooring & Wall Cladding