Stones around the house are frequently used for walk ways, cladding and general decoration. Tiles are popular for terraces and open spaces, cobblestones and thicker Etna stones for areas with heavier traffic. All have in common requiring little or no maintenance, besides enhancing the beauty of your home.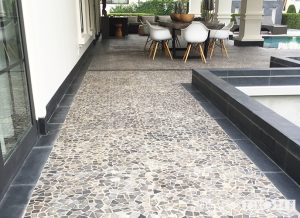 Walk ways can be created from types of stones in accordance with the architectural style of your property. Consult us to get professional advice which types are recommended for you personally.
In tropical garden setting a harmonious style is preferred, again we can assist you making the correct selection.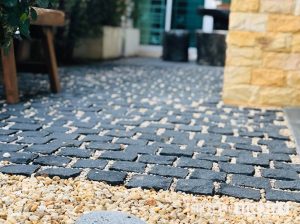 โดยส่วนใหญ่การใช้ประโยชน์จากพื้นที่บริเวณรอบบ้าน มักจะปูแผ่นหินทางเดิน หินลูกเต๋า หรือโรยหินกรวด และปลูกต้นไม้แนวตั้งเป็นรั้วเพื่อสร้างความร่มรื่นและช่วยบังสายตา ซึ่งแผ่นทางเดินก็มีหลากหลายแบบให้เลือกตามสไตล์ของสวน และสวนแบบทรอปิคัลคงหนีไม่พ้นแผ่นหินชนิดและรูปทรงต่างๆ ที่จะทำให้สวนดูกลมกลืนเป็นธรรมชาติมากยิ่งขึ้น