Natural Stone for driveway, the first impression of your house is provided by your entrance. The driveway takes a prime place in this image. It's important that this impression remains and preferably improves over the years by showing signs of perfect integration. It's beauty for a start, then practicality/maintenance become important, the final desired result is a complete balanced picture lasting for decades.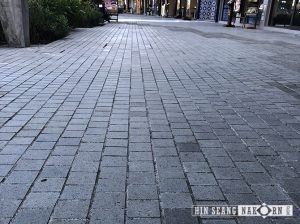 Natural Stone is adding value to the property by increasing the overall ambiance of the residence. Secondly its durability, easy maintenance are appreciated over many years.
Hin Saeng Nakorn Company Limited has selected various natural stone types. Price, maintenance, color and material range are important in making the final selection.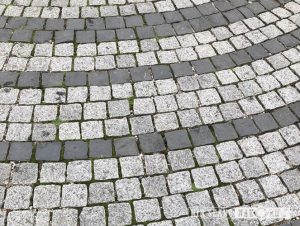 Cobblestones are supplied in sizes of 10x10x5 cm and 10x10x10 cm, in various colors from different types of stone to meet customers desires. Trust your supplier to advise you on the best selection suitable for your requirements. Discuss with your supplier your plans, to make sure that stone materials selected can be used the way you desire it.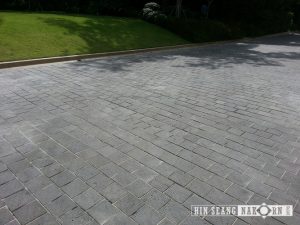 พื้นทางเข้าบ้านเปรียบเสมือนหน้าตาของบ้าน ซึ่งแสดงออกถึงรสนิยมและความชอบของเจ้าของบ้าน การออกแบบพื้นที่ทางเข้าหน้าบ้านจึงไม่เป็นเพียงแต่การยกระดับหน้าตาและความสวยงามเพียงเท่านั้น แต่ยังหมายรวมถึงการทำหน้าที่เป็นส่วนปรับและเปลี่ยนถ่ายอารมณ์และความรู้สึกของผู้ใช้งานทั้งก่อนที่จะเข้าไปยังพื้นที่ภายใน และก่อนที่จะออกมาพบกับพื้นที่ภายนอกบ้าน และเมื่อพื้นที่หน้าบ้านมีความสำคัญต่อผู้อยู่อาศัยและผู้มาเยี่ยมเยือนมากขนาดนี้แล้ว เราจึงขอเสนอไอเดียการออกแบบตกแต่งพื้นที่ทางเข้าหน้าบ้านเพื่อให้ทั้งความสวยงามและการใช้งาน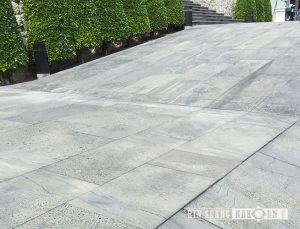 บริษัท หินแสงนคร จำกัด ได้เลือกสรรหินธรรมชาติหลากหลายประเภท โดยคำนึงถึงความทนทาน การบำรุงรักษา ราคาโทนสี ตลอดจนความความสวยงาม และหินปูถนนคอปเบิลรูปทรงสี่เหลี่ยมลูกเต๋า ขนาด 10x10x5 ซม.และ 10x10x10 ซม. หลากหลายสีจากวัสดุหินชนิดต่างๆ สามารถตอบโจทย์ลูกค้าจากปัจจัยที่สำคัญเหล่านั้นได้เป็นอย่างดี