Sky Blue
Pool Tiles was first used in Thailand by a daring customer, believing our explanation that the stone would come alive under water and in full sun light.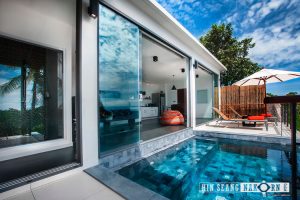 Cafe del Sol on Phangna Island gained immediately a well deserved reputation for its outstanding pool. The pool dazzles in full sunlight, showing unending variations with over drifting clouds. Also during the evening with artificial light it remains amazing when the wind causes small ripples on the water surface.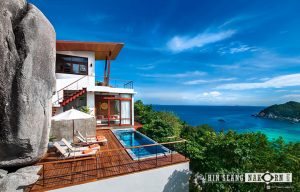 Many projects, in many countries (France, Oman, Dubai, Israel to name a few), have over the last few years selected this material for their pools, their feedback from customers and clients has always been extremely positive. It clearly has a major effect on each executed project.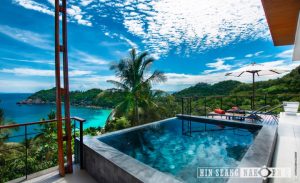 ปัจจุบันไม่ว่าจะเป็นโรงแรม รีสอร์ต คอนโดมิเนียม หรือบ้านพักอาศัย ก็ล้วนแล้วแต่ต้องมีสระว่ายน้ำไว้เพื่อการใช้งาน และเพื่อช่วยตกแต่งภูมิสถาปัตย์ให้ดูสวยงาม และดึงดูดใจแก่ผู้พักอาศัยและแขกผู้มาเยือน
การเลือกใช้วัสดุในการปูสระว่ายน้ำ จึงเป็นโจทย์สำคัญสำหรับนักออกแบบและเจ้าของบ้าน เพื่อให้ได้สระว่ายน้ำสวยงามตามความต้องการและสอดคล้องกับคอนเซปต์ของงานสถาปัตย์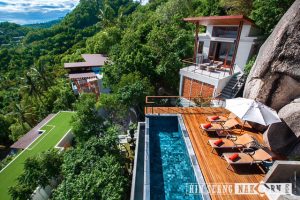 วันนี้ขอนำเสนอการออกแบบสระว่ายน้ำในรูปแบบต่างๆ โดยใช้หินธรรมชาติปูสระว่ายน้ำ Sky Blue เพื่อแชร์ไอเดียสำหรับผู้ที่กำลังจะสร้างสระว่ายน้ำ และขอขอบคุณโครงการ Café Del Sol Koh Toa ที่ให้ความไว้วางใจใช้ผลิตภัณฑ์ของเราค่ะ